X-Wax Rub-on / Twist-Up RACING WAX Snowboard/Ski Wax ALL TEMP / WARM / COLD 50g With Mineral Speed Additives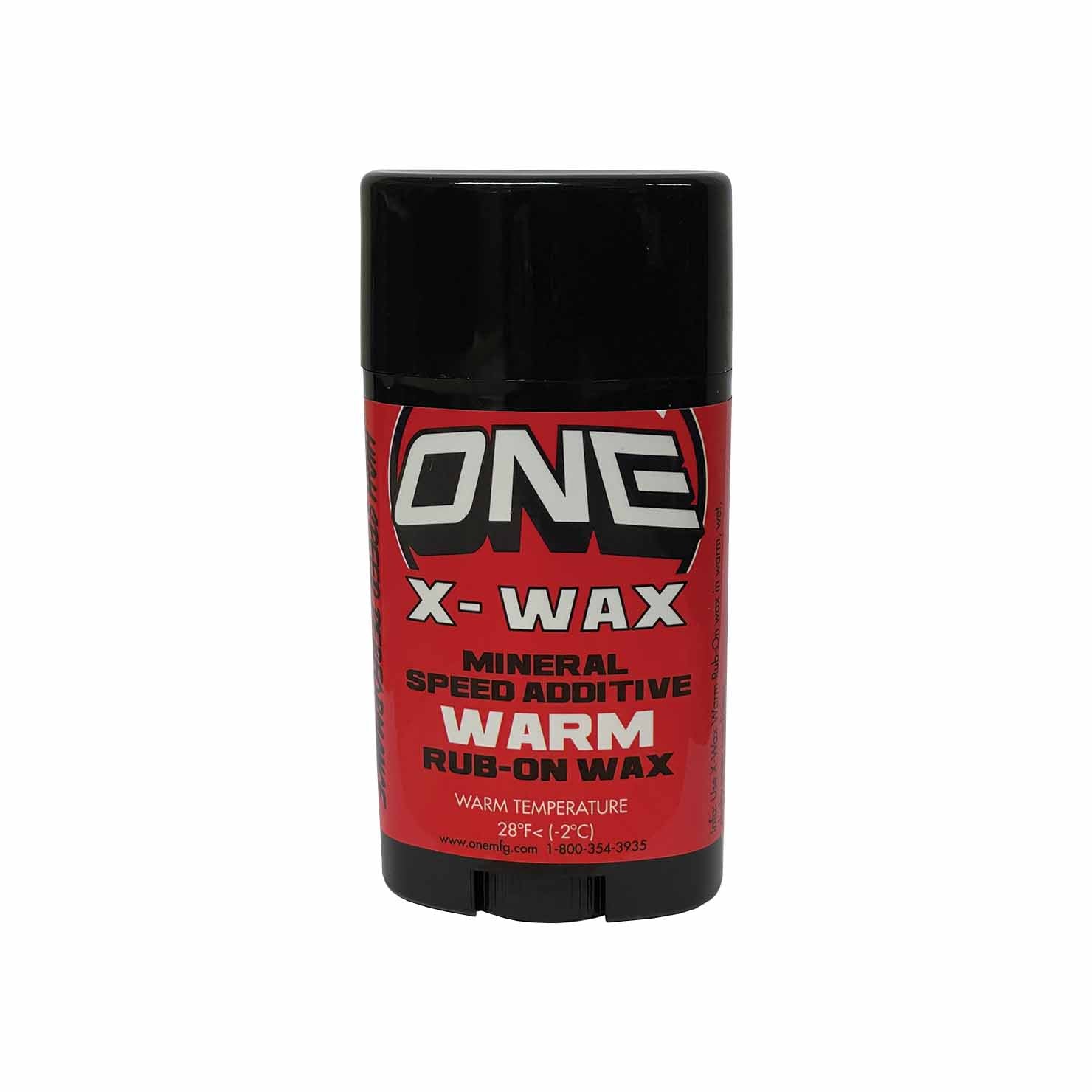 ONE MFG Twist-up Containers hold the wax at the end of the container for a secure and safe application.
RACING WAX Featuring Mineral Speed Additives
!!!!!!!!!!! X-WAX WINS RACES !!!!!!!!

MINERAL SPEED ADDITIVE TECHNICAL SPECS / SKI WAX UPDATE
The X-Wax series Snowboard and Ski Wax is a pure racing wax that will make you faster!-X-Wax Mineral Speed Additives are a proprietary blend of natural additives that greatly reduce friction when used in combination which have incredible speed-producing qualities.
X-Wax Mineral Speed Additives fight dry and wet friction, reduced surface tension, and increase water repellency.


Keep Accelerating! X-Wax will increase your speed in all snow conditions. 

You will actually feel the wax take off and keep accelerating.
Incredible Durability.

X-Wax Mineral Speed Additive formulas will not be affected by varying snow temperatures and standing water in the snow. Example: Cold aggressive snow at the top of a course and then warmer and wetter towards the bottom.

No Fluorinated chemicals of any kind are used.

Temperature Range:
WARM 28ºF< (-2ºC)
ALL TEMPERATURE/COOL/ UNIVERSAL  28ºF to 21ºF (-2ºC to -6ºC)
COLD 21ºF to 5ºF (-6ºC to -15ºC)
 Color: Dark Grey/ Black
Size: 50g
Directions: Choose a temperature specific wax to match snow conditions for best results. Scrape off old wax and brush out.
Application: Place snowboard or ski on a flat surface and secure. At the bottom of the Twist-up container is a dial. Twist the dial to push the wax up about 1/4". Apply wax over the entire base focusing on the area towards the edges. Put the lid back on. Use the cork applicator on the side of the container to "Cork in" the wax into the base. Use some elbow grease to melt the wax in. You may use a scraper to remove the wax or you may go straight to brushing out the wax with a horse hair brush.
Enjoy the Speed!
Pro Tip: Warm base which allows wax to apply easier.
See the complete line of X-Waxes