The Dude Snowboard / Ski Wax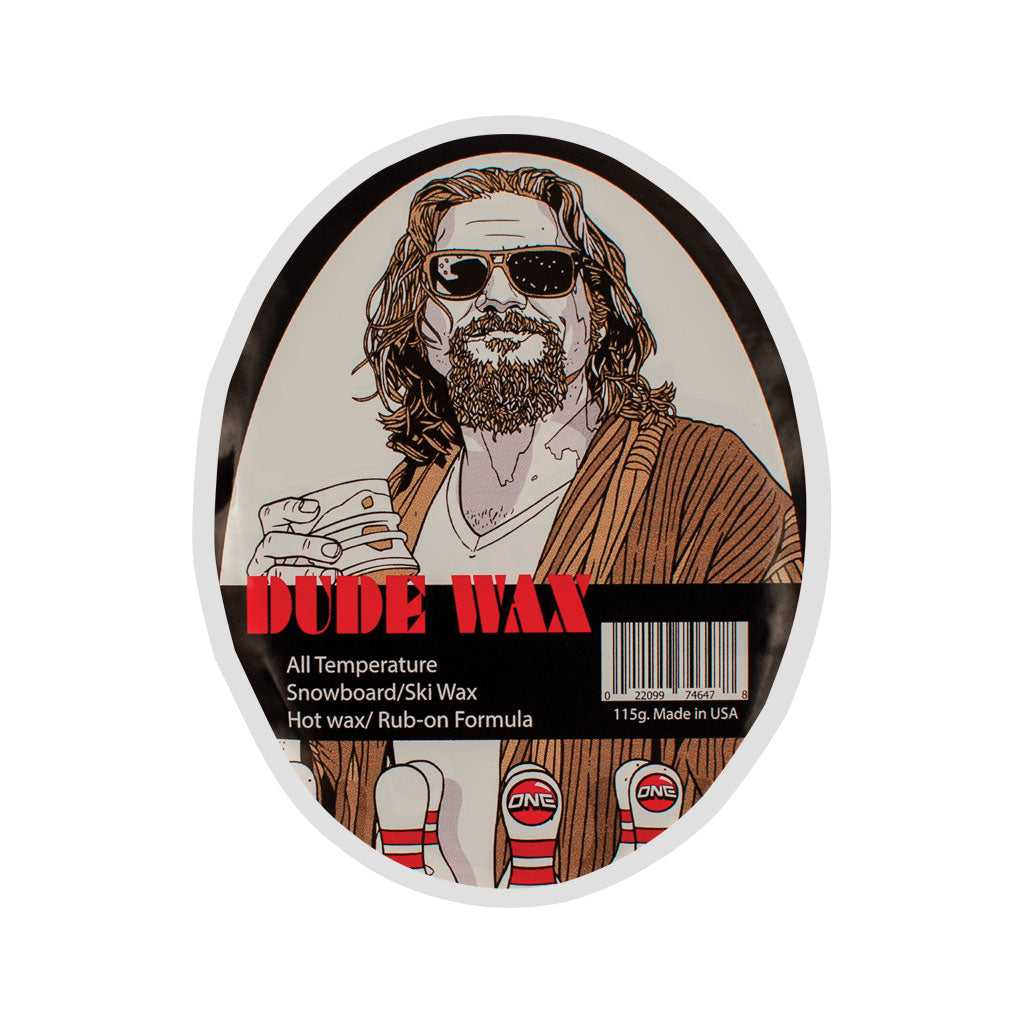 I'm the Dude, so that's what you call me. That, or... uh... His Dudeness, or.. uh... Duder, or El Duderino, if you're not into the whole brevity thing. Smells like a man should. Part of our shape shifter line of waxes, this all temperature, universal ski and snowboard for hot waxing or can be used as a rub-on.
Size: 115g
Hot Waxing: Base must be clean and dry. Hot wax your base with the temperature specific wax for best results. Let wax cool completely and scrape with a plastic scraper. Brush out remaining wax from base and polish smooth.
Rub On: Apply wax to base by hand and cover completely. Use a waxing cork to polish wax into base with firm pressure. A scraper can be used and then use a waxing brush to polish the base... horse hair brush is best for this.