Eco Leaf Bulk 100% Recycled Snowboard/Ski Wax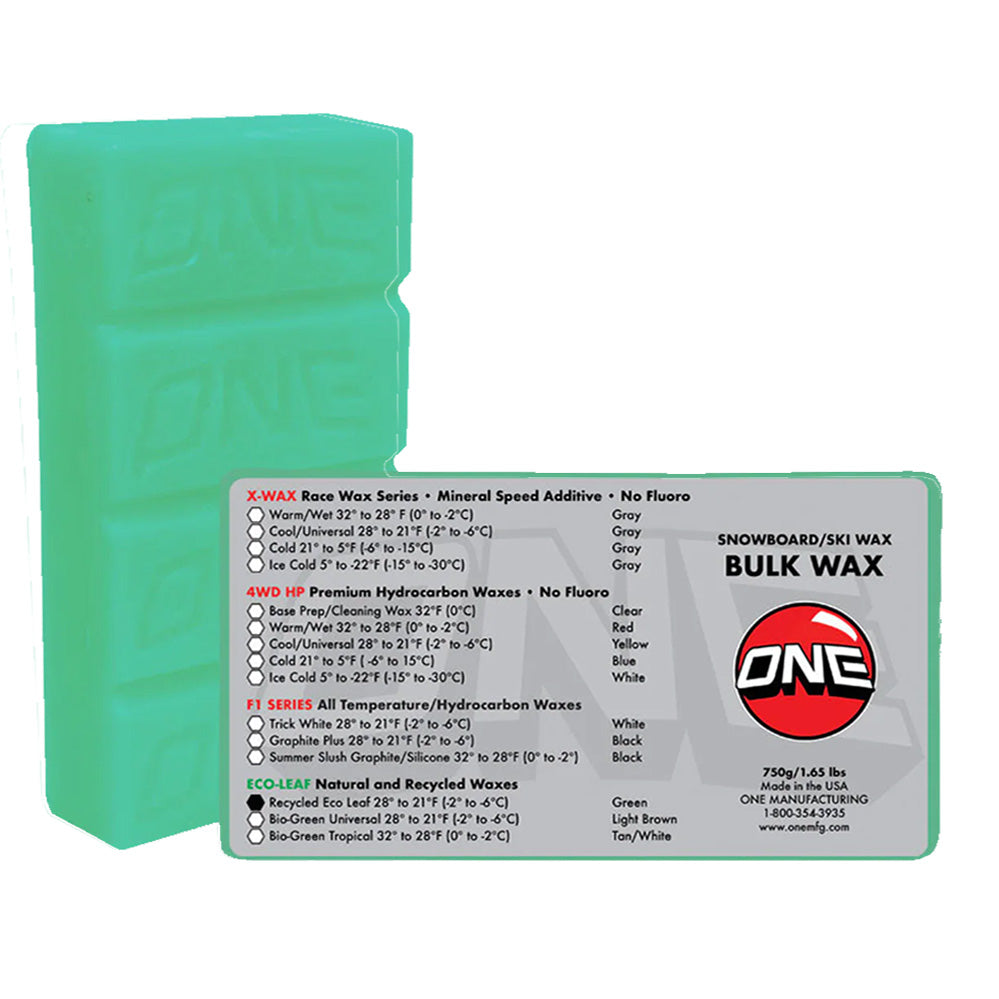 This is enormous 750g brick of bulk of our 100% Recycled Hydrocarbon Ski and Snowboard Wax! It is 100% recycled from scraps that we have during wax production. An excellent blend for hot waxing or as a rub-on wax. This is a premium, universal, all temperature alpine wax. This huge block of wax is perfect for rental shops, tuning centers, or for anyone who likes to have wax parties with friends. Comes in assorted colors.
Optimal Temperature: 28ºF to 21ºF (-2ºC to -6ºC)
Size: 750g
Hot Waxing: Base must be clean and dry. Hot wax your base with the temperature specific wax for best results. Let wax cool completely and scrape with a plastic scraper. Brush out remaining wax from base and polish smooth.
Rub On: Apply wax to base by hand and cover completely. Use a waxing cork to polish wax into base with firm pressure. A scraper can be used and then use a waxing brush to polish the base... horse hair brush is best for this.