Mini Lock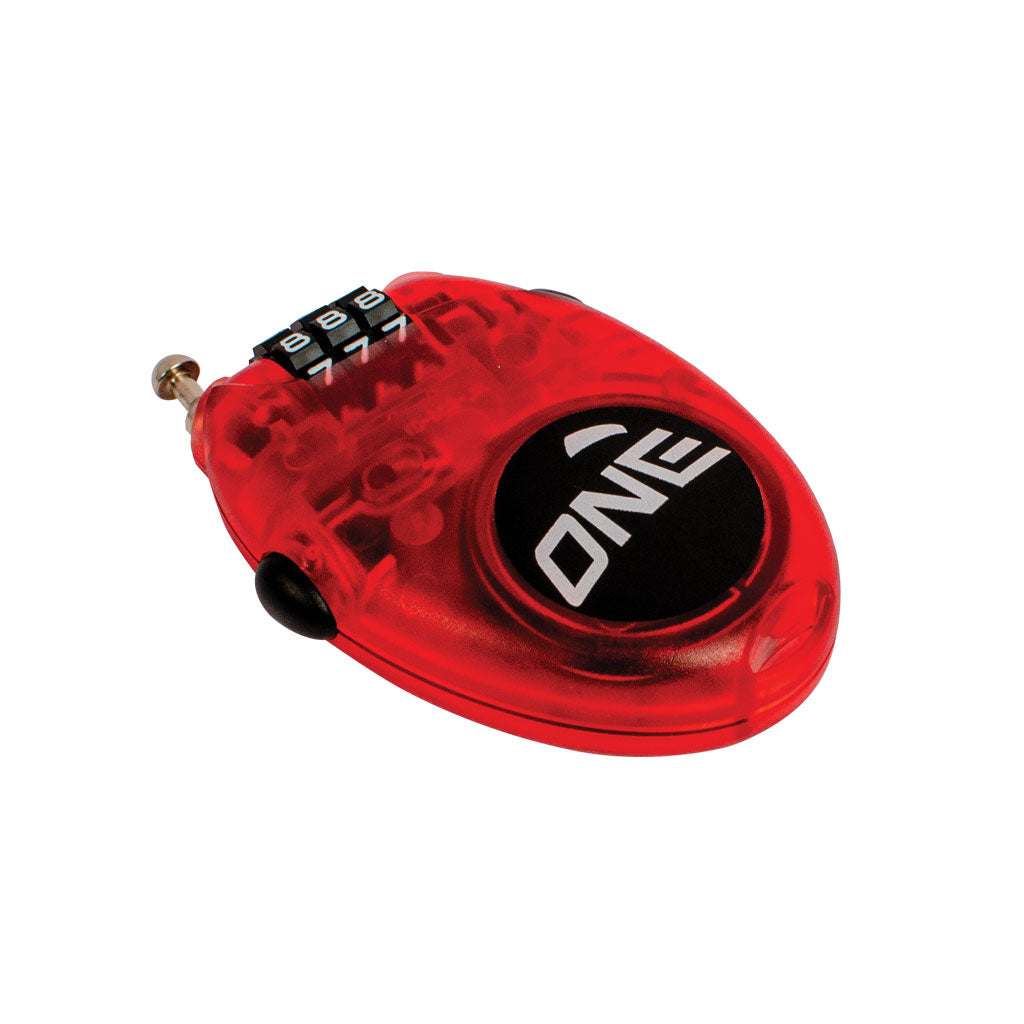 Retractable, super small, pocket sized combination lock. Just set your 3 number combo and extend the braided metal cable. Run it through the heelcup of your snowboard binding or the binding of your ski and lock. Then run it through the ski rack or something secure. Insert the end of the cable into the lock and change the number dials to complete the locking process.
Color: Clear red and black
Size: Fits in the palm of your hand
Sold in singles.