Walter Snowboard / Ski Wax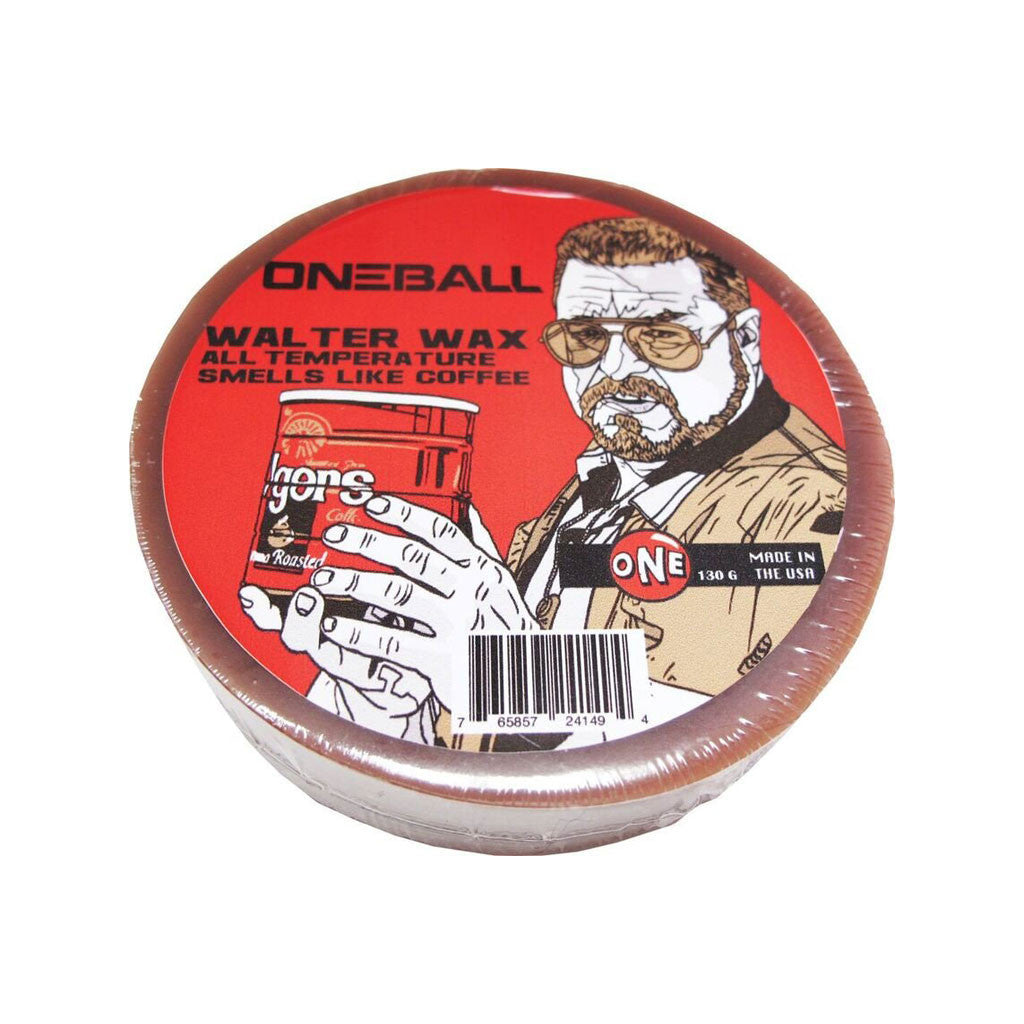 Shut the f@%k up Donnie! You're out of your element! This ski and snowboard wax is part of our shape shifter line of all temperature, universal alpine waxes. Great for hot waxing or as a rub-on wax. Smells like cinnamon coffee!
Size: 130g
Hot Waxing: Base must be clean and dry. Hot wax your base with the temperature-specific wax for best results. Let wax cool completely and scrape with a plastic scraper. Brush out remaining wax from base and polish smooth.
Rub On: Apply wax to base by hand and cover completely. Use a waxing cork to polish wax into base with firm pressure. A scraper can be used and then use a waxing brush to polish the base...horse hair brush is best for this.
Instructions: 
1. Clean board surface and dry completely. Use ONE MFG Base Cleaner, rubbing alcohol, or another solvent may be needed to get off dirt. Let the solvent dry for 10 minutes. 
2. Mark area where pad will be placed with pencil first. Peel off backing of pad. Place stomp pad in front of your back foot binding and center edge to edge.
3. Only stick once, do not move, making sure not to damage adhesive. Use your fingers to press on pad with firm pressure. Use a hair dryer or heat source to help the pad stick if you want. 
4. Let stomp pad adhere to board for a minimum of 12 hours before using. Better yet, bring your board inside your home and let the stomp pads rest overnight. 

We mold and produce this pad in our Belfair Factory!